Why we're doing Jeans for Genes Day - 2023
2 years ago we made a decision to say Goodbye to our much loved and wanted little boy at 24 Weeks, Thomas, after finding out that he had a Heart Condition that would be unfixable resulting in an inevitable outcome at Birth.
The structure on the left side of Heart had not formed correctly which affects only 5% of babies.
We went back down to John Hunter Hospital at 22 Weeks to see a specialist and learnt more about the condition and the information was devastating. 
A couple of days later we were able to see the Children's Heart Specialist at Westmead Children's Hospital who had re-confirmed everything the specialist at John Hunter had diagnosed and answered every one of our questions. 
The following Tuesday we had said Goodbye devastatingly to Thomas at John Hunter and two days later on the 23rd September 2021 had given birth to our little boy, two weeks after his Heart Condition was diagnosed. 
2022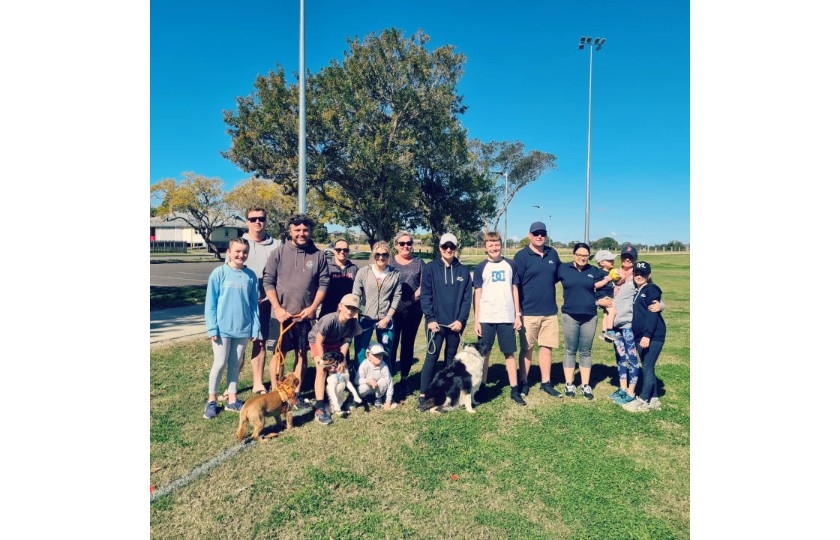 2022
I don't know how to begin to thank all of those that have been involved in our  fundraiser for the Children's Medical Research Institute. We have amazingly raised close to $7.5K!!  🤍💙🤱
I hope that this will go towards helping a family save their child or atleast somehow assist in easing the heartbreak by providing answers.
Our Sofa to 6K event was completed by 2 groups today. The first being in California at the Sequoia National Park  and the second, locally, by a group of some of the best people! 
With the Sydney walk last weekend and a few Jeans for Genes Day morning teas throughout the week we are surrounded by amazing family and friends. 
Thank you ❤️
@pip054 Kale Waters 
#TeamThomas #jeansforgenesaustralia #jeansforgenesau
#sofato6k #childrensmedicalresearchinstitute 
Why we're doing Jeans for Genes' Wear Your Jeans
Our team cares about the 1 in 20 Aussie kids who face a birth defect or genetic disease. That's one in every classroom, maybe someone you know or love. Every day, many of these kids wake up to pills, injections, hospital visits (or worse). They don't get the chance to run around and just be kids. If they can endure that, and keep smiling, then the least we can do is fight alongside them. That's why we're doing Jeans for Genes and raising money for Children's Medical Research Institute. We want to give these kids better treatments and maybe even a cure.
We've signed up to Wear Jeans, so we can raise awareness and start the conversation—we need to do all we can to help save more kids' lives. Can you help by sharing this message with the people you know and asking them to donate too? We (and millions of Aussie kids) thank you for it!
Here's just one example of how, together, we can change things:
When Kalarny was born, he couldn't hold his head up. He couldn't move. He was fighting just to breathe. He was diagnosed with Spinal Muscular Atrophy (SMA), and his parents were told he wouldn't survive to his first birthday. Thanks to research he survived, but he needs regular spinal injections and a wheelchair to get around. If he'd been born just a few years later, he could have received gene therapy. Infants treated with just one injection of gene therapy seem to be cured. It's early days, but signs indicate that they will go on to lead normal, healthy lives. It's so effective, SMA has been added to newborn screening and the gene therapy treatment is covered by PBS. An incurable disease just a few years ago, is now curable. Amazing. That's what we want for more kids and more of the 6000 genetic diseases out there.
There's lots of work to do, but there is also lots of hope.
Join us. Share this message. Donate. Thank You!
Our Impact
So far this year we helped provide...
31
Hours of research
For every $55 raised, one hour of research is funded
Thank you to our Sponsors
Bake It Blue 15/08/2023
Ian & Jill
Jennifer Spalding
Bob Locke
Jeans For Genes
Katrina Stubbs
Jeans For Genes
Kyla & Uriah Ihde
Sheldricks
Jeans For Genes
Jeans For Genes
James Abood
Jeans For Genes
Theresa Waters
Jeans For Genes
Anonymous
Jeans For Genes
Theresa Waters
Jeans For Genes
Toni And Lachy
Jeans For Genes
Hannah Woods