WHEN YOU SUPPORT JEANS FOR GENES
You Can Count on Proven Experience
We were created by the community for one purpose—to do the difficult research needed to save children's lives.
Our research at Children's Medical Research Institute has helped eliminate Rubella, introduced care for premature infants, and developed microsurgery techniques for organ transplants that save lives every day.
1 in 20 kids face a birth defect or genetic disease, and 30% of children's hospital admissions are due to genetic disorders, so we know there is still much work to be done.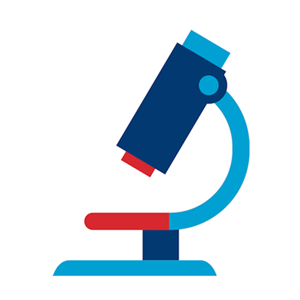 Not all research is the same. We conduct fundamental (meaning fundamentally important) medical and biological research. We ask the difficult questions. What causes cancer? How do we stop it? Can we prevent birth defects? How do we cure genetic diseases?
Our task is to make the future better by finding treatments and even cures, but we can't do that without your support.
You're Making a Difference
We've been custodians of community dollars for 60 years, wisely investing and making that support go as far as it can towards finding treatments and cures for serious conditions affecting Australian kids—but we rely on your continued support.
1. You keep our ProCan® project going, processing tens of thousands of cancer samples to create a database of information that will revolutionize cancer diagnosis and treatment planning.
2. You ensure the painstaking research to understand and prevent birth defects continues.
3. You supercharge our gene therapy programs, so they can bring more cures to Australian children faster.
Our researchers are respected and successfully obtain many government grants, but these cover less than half of the costs of cutting-edge research. What's worse, this government funding is not guaranteed and can disappear at any time. Investment returns also vary from year to year and cannot be relied on. Even in the best financial years, the money provided by competitive government grants and CMRI investments is not enough to fund research costs.

Fundraising is the best solution to safeguard our critical research programs. With your donation, we can make sure promising research reaches its full potential—helping kids. You help keep day to day experiments running, recruit the best researchers from around the world to tackle complex genetic diseases, purchase essential high-tech equipment, and fund research student scholarships that foster bright young minds and fresh ideas to help find answers.
You're Giving Hope
The 1 in 20 kids facing a birth defect or genetic disease are used to hearing words like "incurable" or "lifelong effects". It doesn't have to be this way. Right now, we're working on gene therapy to find cures for previously incurable genetic diseases.

A genetic disease is a serious condition caused, at least in part, by changes in our DNA. While often inherited, many happen 'out of the blue' due to chance occurrences. There are more than 6000 different genetic diseases. Most are poorly understood and have no specific treatments or cures.
Gene therapy is a method of curing genetic diseases by correcting the cause, by fixing an error in our DNA. Our researchers have helped deliver gene therapy cures in Australia for boy in the bubble disease, spinal muscular atrophy, and the cure we've developed for metabolic liver disease is entering clinical trials in the UK. With your support, we can do so much more.

Right now, we are establishing a new gene therapy initiative to fill the gap in Australian medicine. We want to ensure children facing genetic diseases go from diagnosis to cure, and that those cures are affordable and available right here at home.


No child's life should be cut short, and we will do all within our power to change "incurable" to "curable".