Why I'm doing Jeans for Genes' Bake It Blue
Three years ago, my daughter Ruby came into this world.  Ruby was born with a congenital heart defect.  There are so many kids born every single day just like my Ruby, so this year I am supporting Jeans for Genes because I want to help discover treatments and cures for those 1 in 20 kids facing a birth defect or genetic disease.
I've decided to host a Bake It Blue Bake Sale and I cannot wait! I'm setting myself the challenge and on Friday 5 August I will be (hopefully) making more blue cupcakes than I ever have before, to sell in awareness and support of raising funds for kids just like Ruby.  Organisations like this really need our support, so please support my bake sale or sign-up to run your own. All proceeds of cupcakes sold will go to Jeans for genes! Pre-order your blue cupcakes ASAP to avoid disappointment!
Latest donations
Juliana Markovska donated at 3 months ago
Eva Dafkovski donated at 4 months ago
Denise K donated at 4 months ago
Maya Stojanovski donated at 4 months ago
Anonymous donated at 4 months ago
Matched Giver donated at 4 months ago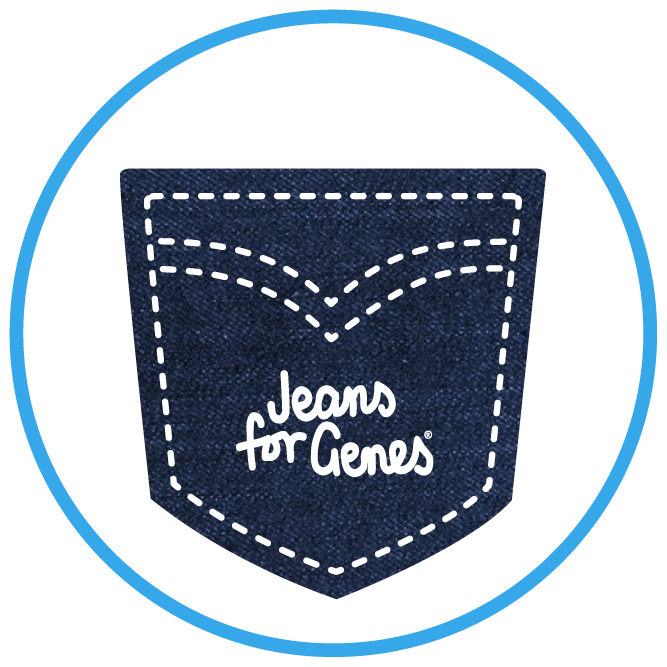 Kate Sobevski donated at 4 months ago
Marky donated at 4 months ago
Michelle And Adam donated at 4 months ago
Bill Copley donated at 4 months ago
Alison Copley donated at 4 months ago
Belinda Webb donated at 4 months ago
Suzi Trajcevski donated at 4 months ago
Emily Bloomfield donated at 4 months ago
Deanna Krilis donated at 4 months ago