Why I'm doing Jeans for Genes' Sofa to 6k
1 in 20 Australian kids face a birth defect or genetic disease. That's why I'm doing Jeans for Genes and raising money for the Children's Medical Research Institute. Unfortunately, the only jeans I own are too skinny for 2023 and I haven't worked out how to style a pair of wide legs so I've signed up to Jeans for Genes Sofa to 6km, so I can raise awareness, start a conversation, and support research that gives kids better treatments and maybe even a cure.

I won't be sharing many stories of tragedy or families going through the hardship of supporting a child affected by a genetic disease; there are far too many and honestly hearing these types of stories affects me way more than I expect. But the reality is there are more than 6000 genetic diseases and we have amazing medical researchers and institutes dedicated to solving this problem, we just need to the financial support to make it happen.

So instead, I will be keeping you updated on my personal struggle: learning how to run 6k in a month. Many of you would know I'm a boxing fanatic and I'm hoping to have my first official fight this year. Roadwork (running) is a vital part of that training so I'll be using this to help spur me on and get myself into the ring faster. I'm not too keen to invite too many people to my first fight for fear of getting knocked out in round one in front of all my friends and family 😅 but if it's an incentive to support the cause, I'll be inviting anyone who donates to my page to said fight regardless.

I'll be honest with you, I think I've gone for runs less than 10 times in my entire life so I'm not entirely sure how I'm going to do here (not to mention it's winter and I'm struggling to get out of bed in this weather let alone leave the house!!) but I'm feeling ambitious and full of hope so please lend me your support and I'll use it to keep me going. I'll also be looking for run partners so hit me up or join my team if you're feeling as ambitious as I am! The research you and I support today may one day help someone we know, someone in our family, or a someone we'll never know who deserves a better future.

Join me. Share this message. Donate. Thank You!

My Impact
So far this year I helped provide...
38

Hours of research
For every $55 raised, one hour of research is funded
Thank you to our Sponsors
Jade Chan
Ggg
Jeans For Genes
Ailee Calderbank
Jeans For Genes
Julia Gretton-roberts And Nick Roberts
Jeans For Genes
Jon Lim
Jeans For Genes
Claudia Wade
Jeans For Genes
David Innamorati
Jeans For Genes
Kiefer Guy-lindlar
Jeans For Genes
Anonymous
Jeans For Genes
Grace Wilkie
James
Anonymous
Harrison Vesey
Maddie And Jamie Chippendale
Belinda Locke
Anica
Steven B
James Mcgloin
Babette Pearson
Katharine Pang
Jeremy Hill
Shamim Islam
Tom
Nina
Arina
Anonymous
Anonymous
Anonymous
Ailee Calderbank
Tasha
Anonymous
Clay Mckinnon
Pb
Isobelle Montague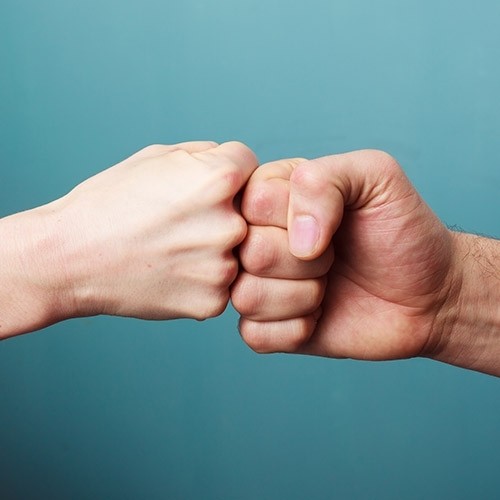 Stella Calderbank
Arnab Ahmed
Lily Calderbank