Why I'm doing Jeans for Genes' Wear Your Jeans
We are raising money for Jeans for Genes in honour of our daughter Polly who was diagnosed with a rare genetic condition at the age of 2. 
Polly has a condition called Congenital Myasthenia, it means her muscles fire at a slower rate than usual. Polly fatigues rapidly requiring daily medication and input from a range of allied health disciplines. 
Our family have been on the daunting road to finding a diagnosis and we are lucky to have one. Diagnosis had led to treatment and access to support to best help Polly along the way.
It is thanks to the incredible work of exceptionally hard working humans that these conditions are now able to be named and treated. 
We know times are tough out there but our family would be so grateful to anyone who is able pitch in and support Jeans for Genes. 1 in 20 kids are diagnosed with a genetic disease meaning a majority of us know someone who is impacted. 
Please support kids like Polly to have access to treatment for often complicated and uncommon conditions. 
Lots of Love, 
Simon, Katherine, Hazel and Polly <3>
My Impact
So far this year I helped provide...
94

Hours of research
For every $55 raised, one hour of research is funded
Thank you to our Sponsors
Platypus Junction
Cef Social Club
Amelia Chrystie
Gareth
Platypus Junction
Jeans For Genes
Platypus Junction
Jeans For Genes
Lauren Brabin
Jeans For Genes
Erin & Alexandra
Jeans For Genes
Jacqui, Edward And Lily
Jeans For Genes
Platypus Junction
Jeans For Genes
Darth Vader
Jeans For Genes
Platypus Junction
Jeans For Genes
Amanda Lam + Uncle Ben
Carole Clough
Megan & Gary Walters
Samantha German
Hazel Clough
Mum, Dad And Hazel
Simon Clough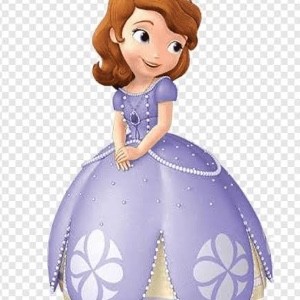 Bess And Rocky Ciancia
Kurt
Caroline Clough
Anonymous
Jacob Ibrahim
Anna Pidgeon
Jason Kop
Heidi Shaw
Bec & Jesse Taylor
Brad Eames
Melissa Duran
Sophie Miteva
Susanne Moore
Anonymous
Alison, Clinton, Charlotte & Oliver Xx
Katrina Vernuccio
Mehmet
The Langdons
Sonia M
Jon & Jenny
Emma J
Anonymous
Kylie Collier
Wilma Skipper
Karen Anne Ablett
Kirstin Fulton