Why I'm doing Jeans for Genes
As you all know our Marlie was born with Cystic Fibrosis. Jeans for Gene's is my choice of  foundation to support as they are looking to find cures for all different types of genetic diseases ( not just CF). Awareness is key. Research finds cures and research costs money. 
This year I am again supporting Jeans for Genes because I want to help discover treatments and cures for the 1 in 20 kids facing a birth defect or genetic disease. 
This year I've decided to go classic and Wear Denim! So double or triple up your denim and let's dig deep!! Help me support the vital research Jeans for Genes makes possible.
Latest donations
Matched Giver donated at 5 months ago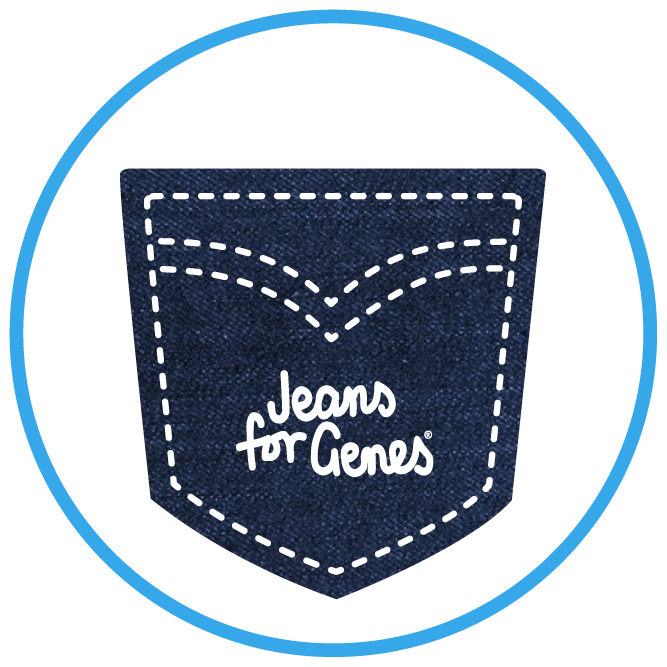 Lee White donated at 5 months ago
Matched Giver donated at 5 months ago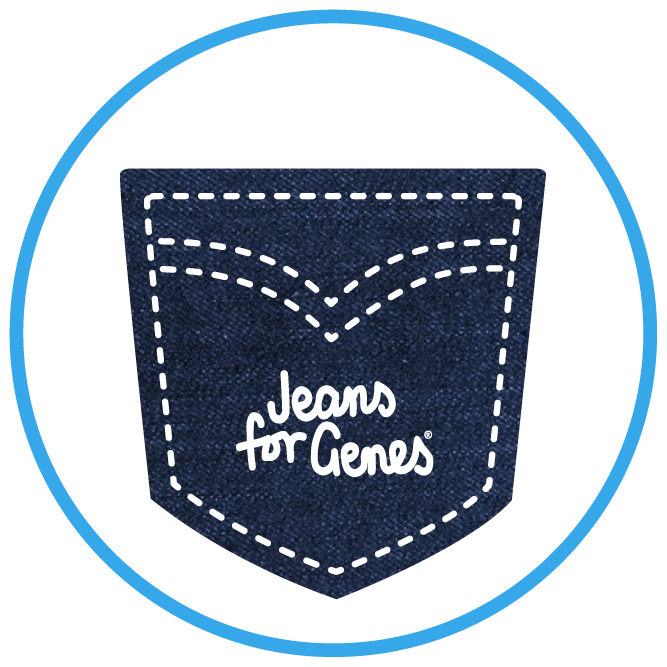 Rosetta Italiano donated at 5 months ago
Matched Giver donated at 5 months ago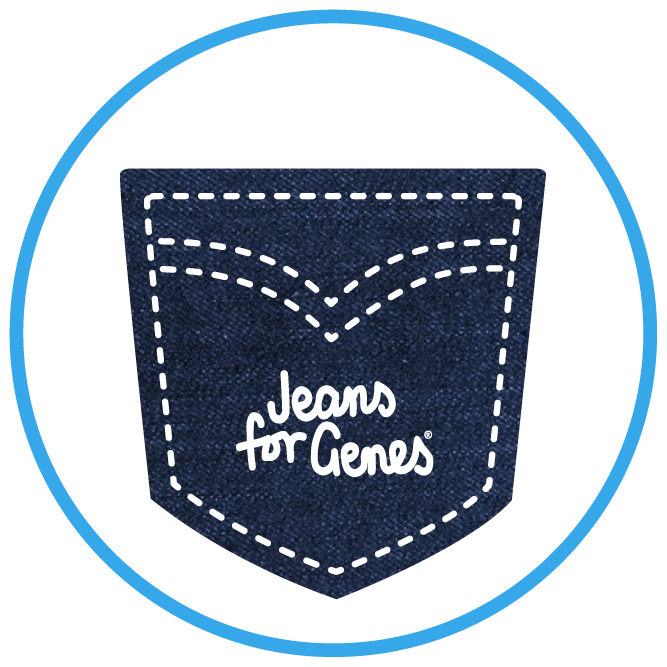 Lyn Ahern donated at 5 months ago
Matched Giver donated at 5 months ago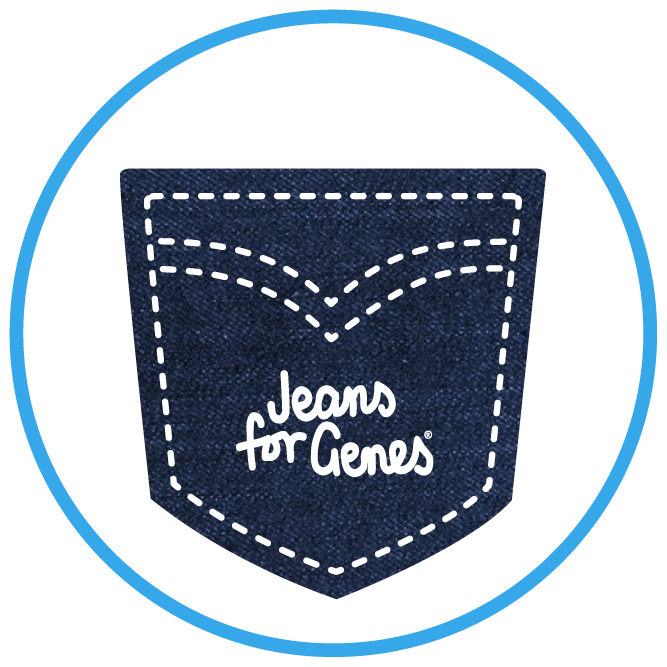 Team B donated at 5 months ago
Matched Giver donated at 5 months ago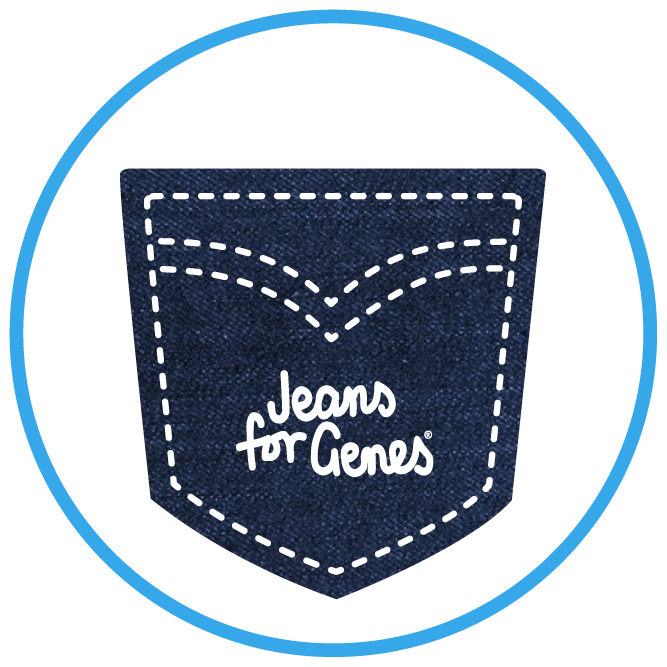 Anonymous donated at 5 months ago
Our Village donated at 5 months ago
Matthew Maxwell donated at 5 months ago
Mark,jody,ella & Owen donated at 5 months ago
Ros Morrissey donated at 6 months ago
Graham Campbell donated at 6 months ago
Jen Ellis donated at 6 months ago
Peta Broodbank donated at 6 months ago
Anonymous donated at 6 months ago
Anonymous donated at 6 months ago
Courtney Breitkreutz donated at 6 months ago
Adam Packer donated at 6 months ago
Andrew Miller donated at 6 months ago
Isaac Lipscomb donated at 6 months ago
Stomping Elephants Townsville donated at 6 months ago
Anonymous donated at 6 months ago
Anonymous donated at 6 months ago
Corrina Goldburg donated at 6 months ago
Susan Cochrane donated at 6 months ago
Tammy Adams donated at 6 months ago
Dawn Billingsley donated at 6 months ago
Helena donated at 6 months ago
Breitkreutz Family donated at 6 months ago
Michelle Bush donated at 6 months ago
Jess Walsh donated at 6 months ago
Reece And Tristan donated at 6 months ago
Chris Allitt donated at 6 months ago
Denise Jarvis donated at 6 months ago
Susan Dorries donated at 6 months ago
Megan Carfoot donated at 6 months ago
Annemaree donated at 6 months ago
Jordyn Stanger donated at 6 months ago
Leesa Denning donated at 6 months ago
Tammie Davis donated at 6 months ago
Julie Green donated at 6 months ago
Leann Shields donated at 6 months ago
Natasha Smyth donated at 6 months ago
Laura And Marc Morio donated at 6 months ago
Tamara Staehr donated at 6 months ago
Tamara Staehr donated at 6 months ago
Jerremy Boyd donated at 6 months ago
Elizabeth Emmerson donated at 6 months ago
Anonymous donated at 6 months ago
Florita Flores donated at 6 months ago
Tammy & Daniel Adams donated at 6 months ago
Peta Broodbank donated at 6 months ago
Tracey Blacklock donated at 6 months ago
Sara Hiatt donated at 6 months ago
Darran & Jodie Morris donated at 6 months ago
Belle Property Townsville donated at 6 months ago
Con Hagiaglou donated at 6 months ago
Angela Hayden donated at 6 months ago
Courtney Breitkreutz donated at 6 months ago
Roxanne Quirk donated at 6 months ago
Melanie Boston donated at 6 months ago
Angela Fortt donated at 6 months ago
Wendy Dixon donated at 6 months ago
Adrienne Chatterton donated at 6 months ago
Rebecca Gravelle donated at 6 months ago
Louise Lodge donated at 6 months ago
Kathleen Brush donated at 6 months ago
Adam Packer donated at 6 months ago
Rebecca Jeppesen donated at 6 months ago
Pauline Morrissey donated at 6 months ago
Kirsten Court donated at 6 months ago
Julie & Adrian Osmond donated at 6 months ago
Jade Phillips donated at 6 months ago
Jasmyn Brown donated at 6 months ago
Sally Cain donated at 6 months ago
Debbie Biasi donated at 6 months ago
Jane C. donated at 6 months ago
Rebel And Skye donated at 6 months ago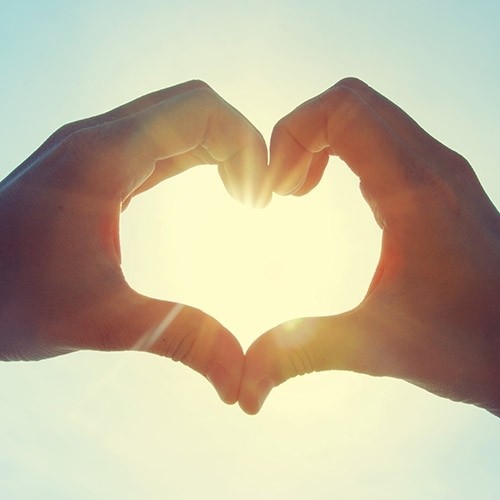 Meredith White donated at 6 months ago
Kellie And Sami donated at 6 months ago
Steamatic Nth Qld donated at 6 months ago
Sara Hiatt donated at 6 months ago
Sc Panel & Paint donated at 6 months ago
Kat Goodwin donated at 6 months ago
Tash's Trivia Tarts! donated at 6 months ago
Christine Watts donated at 6 months ago
Gail Henson donated at 6 months ago
Sally Williams donated at 6 months ago
Natasha Miller donated at 6 months ago
Rose Hughes donated at 6 months ago
Carmel Hutley donated at 6 months ago
Carissa donated at 6 months ago
Rebecca Gravelle donated at 6 months ago
Janelle Struss donated at 6 months ago
Dave Blacka donated at 6 months ago
Nadine Van Trier donated at 6 months ago
Belinda & Tom donated at 6 months ago
Team P donated at 6 months ago
Jodie Pemmelaar donated at 6 months ago
Kym Mcghie donated at 6 months ago
Trivia Tarts Desleigh & Bec donated at 6 months ago
Lynne Marsland donated at 6 months ago
Keira-lee Geatches donated at 6 months ago
Dawn Billingsley donated at 6 months ago
Karina Coves donated at 6 months ago
Terry Cochrane donated at 6 months ago
Katanya Cottone donated at 6 months ago
Rose And John Hughes donated at 7 months ago
Angela Rogers donated at 7 months ago
Sami Heit donated at 7 months ago
Aimee Bailey donated at 7 months ago
Kell Mc donated at 7 months ago