Why I'm doing Jeans for Genes
As many of you know, Arato has been diagnosed with genetic blindness and has been announced as a face of the 2022 Jeans for Genes campaign! 
It raises money for CMRI who were involved in Australia's first gene therapy for genetic blindness, which gives all of us hope. 
Please support our fundraiser.
Latest updates
19 Jul 2022 by Tim Green
Ironman Cairns - "everything is possible" says commentator Pete Murray as we crossed the finishing line.
01 Jul 2022 by Tim Green
Commitment + Courage + Resilience = Success
As you may know, David and I successfully tackled Ironman Cairns a few weeks ago. The crowd support and their engagement was truly amazing - a day we'll long remember.
We went into this event with two main objectives. First, raise fundraising for the CMRI annual Jeans For Genes campaign. and second, inspire others living with disability to continue to take steps towards achieving their goals even when things become challenging, remember:  
Commitment + Courage + Resilience = Success. 
We'd like to thank all those who donated to Arato's Ironman Cairns Fundraiser, and a HUGE shout out to Gerrard Gosens who made our swimming tether and also to Andrew Bergh who donated a Cannondale tandem bicycle to our cause.
To echo Pete Murray's comments, "Burnsie, you are a legend my friend."
01 Jul 2022 by Tim Green
Ironman Cairns Fundraiser
In 1996 I had my sights set on becoming a professional triathlete, and one day, possibly even a podium place at the Ironman World Championships. That was until I learned I was losing my central vision.
One day while training, my training partners noticed the increased frequency in which I was tripping on gutters and cycling into things. Things which were so obvious to them – but no longer to myself.
After specialist clinical examinations, I learned I was experiencing early symptoms associated with central vison loss due to a genetic condition known as Stargardt disease - which would most likely result in my legal blindness. Learning of this, I abandoned the sport that I so much had enjoyed.
In 2022, while I may not reach my original goal of gaining professional status, I can use Ironman in a more meaningful way - raise public awareness about juvenile or early onset macular degeneration in children and fundraise to try to accelerate further medical research into the discovery of new and effective treatments.
Indeed, for me, there has never been a more important goal in supporting medical research into finding effective treatments for Stargardt disease. You see, my 10 year old son – Arato - was recently diagnosed with the same genetic disease. As I did 25 years' ago, he too has abandoned his career goal of becoming a professional tennis player.  
To support me on this journey, I have joined with Collective Leisure who work with people with disability to  fulfil their greatest potential. David Burns, the founder of Collective Leisure, is a seasoned Ironman competitor himself having completed 5 Ironman events. Therefore, David is well placed to be my trusted guide.  
At this stage, I feel I am ready, willing and able to successfully tackle an Ironman. Indeed, I can apply many of the strengths gained through having lived experience with disability, for example, agility and resilience. However, I suspect a lot can happen to the body over 9 months of intense physical training after a 25 year hiatus from the sport.
COVID-19 has demonstrated to us how medical science can be accelerated to discover effective new treatments to address complex medical conditions. Bringing the necessary research capacity and capabilities together through institutional collaboration requires financial resources. And. as COVID-19 has shown, when the right research teams are supported through an appropriate level of funding remarkable things happen.
All money raised will be donated to the Children's Medical Research Institute – Jeans For Genes Day campaign in order to support them in their research into the discovery of treatments for genetic diseases, and in turn, enable children living with genetic disease to fulfil their life goals.  
Thank you
Timothy Green and David Burns
23 Jun 2022 by Tim Green
Arato's Story
As a naturally gifted and determined young tennis star, Arato dreamt of one day becoming a professional player – until he started missing shots he had once found easy.
His coach told Arato's father, Tim, that something odd was happening, which he could not explain.
"Immediately upon explaining it to me, I had a feeling what the problem was,'' said Tim.
Arato, aged 10, is one of the faces of the 2022 Jeans for Genes campaign which raises funds for the vital work being done in the labs at Children's Medical Research Institute. Medical research is moving faster than ever, but investment is much slower. The 1 in 20 children facing a birth defect or genetic disease live in hope that one day the incurable can become curable.
Only 18 months ago, Arato was diagnosed with genetic blindness. Tim recognised the symptoms because he also lives with the same condition. Stargardt's Disease impacts your central vision and often starts in childhood with black spots in the centre of the child's vision and sensitivity to light.
"It was 25 years ago when I was in full training as a triathlete myself,'' Tim said. "My training partners could see that I was hitting objects on the road or tripping over things on the footpath, and so I had a similar problem.
"People often ask me, 'Tim, what can you see?' When I explain to them that I'm not walking around with a white cane all the time, but if you're standing a metre away from me, I can't see your face.''
Arato now plays in Tennis Australia's Low Vision Competition where he is experiencing great success. School is a bit more challenging, because he struggles to recognise the faces of his friends, which requires a lot of adjustment.
Mum, Junko, holds out hope for the research being done in the Eye Genetics Research Unit at Children's Medical Research Institute. Professor Robyn Jamieson was on the team who delivered the first ever gene therapy for a blinding eye condition in Australia and is leading the way in finding new treatments for many forms of genetic blindness.
"We heard about a clinical trial happening for children with Stargardt's Disease aged from 12 to 18, but Arato is only 10, so he's still not eligible, but it's exciting that it's happening. I was so happy to hear about that research.''
Tim said the family are getting behind Jeans for Genes to encourage people to invest in research.
"You know, I can't help but to make the comparison with the COVID vaccinations, how quickly when institutions and government work collaboratively together and fund the research at an appropriate level that how quickly we can develop vaccinations. Stargardt's Disease or macular juvenile dystrophies are extremely complicated, but it can all be linked back to funding.
"We remain hopeful there will be a treatment for Stargardt's and hopefully that treatment will enable Arato's vision to be restored.''
20 Jun 2022 by Tim Green
Meet Arato
Latest donations
Matched Giver donated at 4 months ago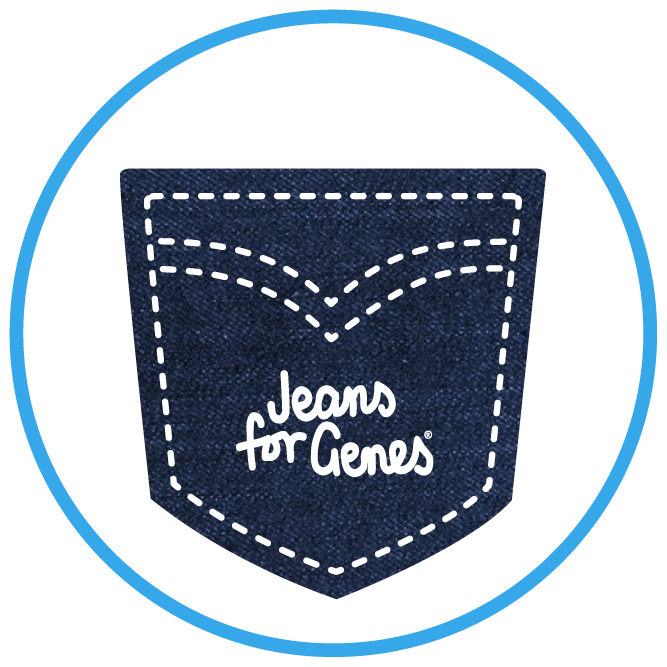 Dominique Abbott donated at 4 months ago
Matched Giver donated at 4 months ago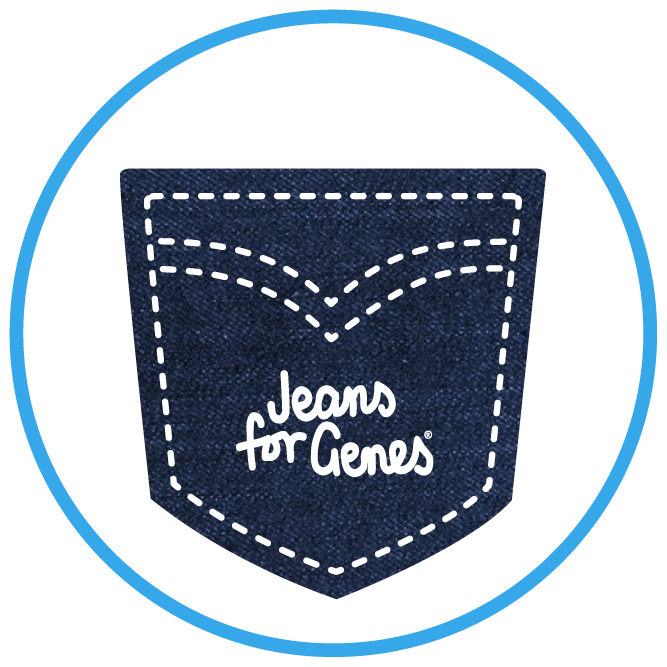 Elizabeth Johnson donated at 4 months ago
Matched Giver donated at 4 months ago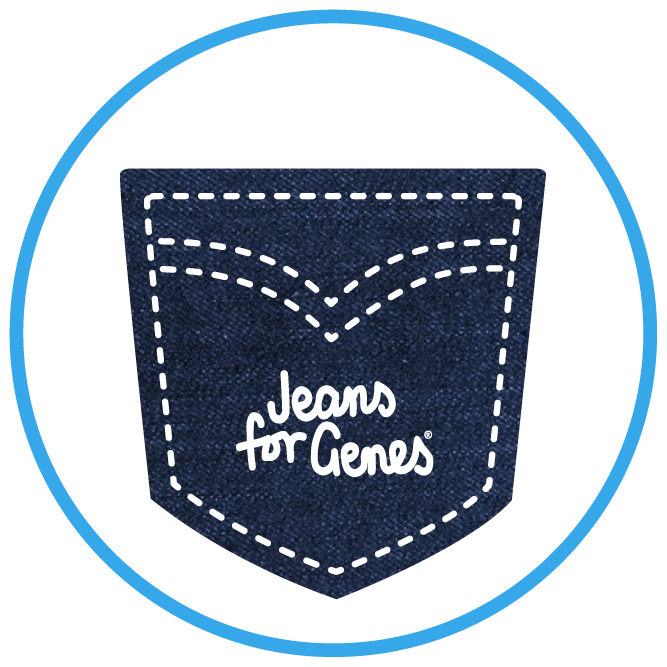 Danah Suckling donated at 4 months ago
Anonymous donated at 4 months ago
Corinne Mears donated at 4 months ago