Fundraise for Abbey
Being told their baby was blind was a shock for parents Irene and Jonathan, but the last thing they expected was for it to lead to a diagnosis of kidney cancer.
"I was devastated,'' Irene said. "I was in that black hole to begin with, and I'd go to sleep, have a nightmare, wake up and feel like this is the nightmare.'' 
Two-year-old Abbey is one of the faces of the 2023 Jeans for Genes campaign which raises funds for the vital work being done in the labs at Children's Medical Research Institute. 
Abbey has been diagnosed with WAGR syndrome, which is caused by a genetic variation in the DNA that controls both the eye and kidney. The main features are aniridia, intellectual disability and cancer. She was then put on a testing schedule for tumours, and the family were told the most dangerous period was the first 18 months. Abbey got kidney cancer (called Wilms tumour) at exactly 18 months.
"It was devastating, but also knowing that we had really good doctors behind us, the renal team, the eye doctors that we've had, and the geneticists, it was reassuring. You've just got to keep going on and give her the best life that she can have.''
Join us. Share this message. Donate. Thank You!

My Impact
So far this year I helped provide...
599

Hours of research
For every $55 raised, one hour of research is funded
Thank you to our Sponsors
Mary Anstiss
Karan Saini
Anonymous
Rifhat Jangir
Ivanka Mikulic
Jun Cai
Athena Frangeskou
Elise Williams
Michael Milligan
Merjilyn Flores
Janine Harris
Piers Graham
Anonymous
Charles Daaboul
Anonymous
Yven Floresta
Ruth Koenig
Colleen Haigh
Philip
Tink Hallam
Anonymous
Damon
Mel And Dan Gorman
Jenifer Makerry
Anonymous
Viv Mclean
Alain Ho
Anonymous
The Gibbos
Anonymous
Gems
Emily & Eva Nguyen
Mary Ah-wa
Anonymous
Jeans For Genes
Masters Pest Control Sydney
Jeans For Genes
J H
Jeans For Genes
Mele Pahulu-vaiaku
Jeans For Genes
Jodie Smith
Jeans For Genes
Anonymous
Jeans For Genes
Whitbread Insurance Group
Jeans For Genes
Michael Giansiracusa
Jeans For Genes
Leanne O'brien
Jeans For Genes
Anonymous
Jeans For Genes
Deborah Taylor
Jeans For Genes
Anonymous
Jeans For Genes
Ben Brown
Jeans For Genes
Arx Placement Solutions
Jeans For Genes
Diana Lee
Jeans For Genes
Anonymous
Johns Lyng Strata Services
Jeans For Genes
Jeans For Genes
Yasmina Tripp
Jeans For Genes
Anna Fan
Jeans For Genes
Laura
Jeans For Genes
Angie Zissis
Craig Steele
Jeans For Genes
Jeans For Genes
Johns Family
Jeans For Genes
Eddy Lee
Jeans For Genes
Deena
Jeans For Genes
Chezza
Jeans For Genes
Jacqueline Donnelly
Jeans For Genes
Harry Savva
Jeans For Genes
Ben Anglin
Deni And Farhad
Jeans For Genes
Jeans For Genes
Vic Shu
Jeans For Genes
Kanu Bhardwaj
Jeans For Genes
Linda Huo
Jeans For Genes
Link Group
Jeans For Genes
Joe Nekic
Jeans For Genes
Anonymous
Jeans For Genes
Vanessa, Santiago, Olivia And Harrison Garcia
Jeans For Genes
Bearnard Macnicholas
Jeans For Genes
Luke Scott
Jeans For Genes
Jonathan & Irene Himford
Jeans For Genes
Sandra Luu
Jeans For Genes
Strata Unit Underwriters
Jeans For Genes
Katina Cabral
Jeans For Genes
Bac Insurance Brokers
Jeans For Genes
Lauren Trajkovski
Jeans For Genes
Gwen, Hazel, Eloise, Reece, Eileen
Jeans For Genes
Vincent Yau
Jeans For Genes
Lia De Sousa
Jeans For Genes
Lia De Sousa
Jeans For Genes
Yil Mu Raymond Lai
Jeans For Genes
Clare K
Jeans For Genes
Nathaniel Chan
Jeans For Genes
Sarah Walsh
Jeans For Genes
Stephen Mcmahon
Jeans For Genes
Austbrokers Abs Strata
Jeans For Genes
Hashi Pienko
Jeans For Genes
Sri
Jeans For Genes
Alina & Sam Lucaciu
Jeans For Genes
Steven Sarlog
Jeans For Genes
Anonymous
Jeans For Genes
Emilia Aberca & Family
Jeans For Genes
Angela Espinosa & Griffin Becker
Jeans For Genes
Morgan Family
Jeans For Genes
The Ingham's (simon, Karen And Harrison)
Jeans For Genes
Anonymous
Jeans For Genes
Christian Kresnomurti
Jeans For Genes
Anonymous
Jeans For Genes
Frances Moir
Jeans For Genes
Thomas Family
Jeans For Genes
Terri-ann Christensen
Jeans For Genes
Anonymous
Mario Desmier
Ripal Darji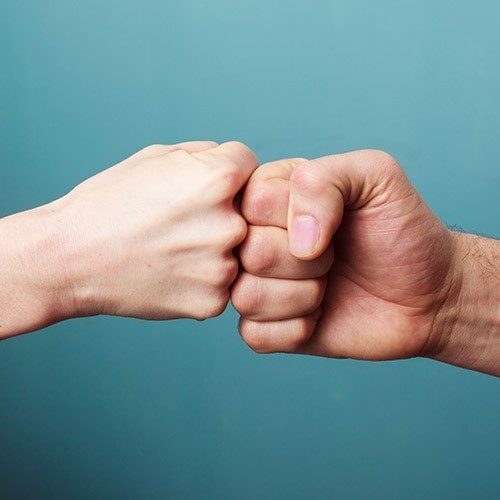 Avary
Alan & Cathy
Anna Husband
Vicky Stuart
Gretta Francis
Leny
Anonymous
Linda Buchanan
Jasmine Abedi
Rhiannon
Karen Matthews
Tiffany Beland
Anonymous
Kaylee Storie
Shannon Cox
Anonymous
Gustini Soedarso
Rich Starow
Anu Udayavarman
Rosetta Mammone
Dee Mcgrath
Gordon Marshall
Tony Yip
Sharon Battle
Serian Family
Vera Savvas
Azora T
Sonia G
Laura Cheung
Anh Truong
Joe Raish
Gae Johns
Jamaree Chakshuraksha
Olivia Tang
Lia
Dee
Cass
Cass
Anonymous
Keziah
Sophia Burfitt And Family
Ali
Matt Argent
Kelly Shi